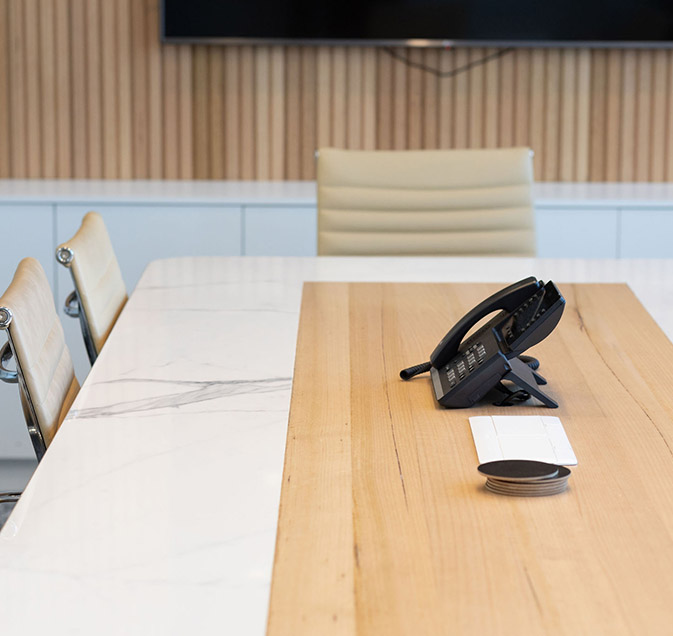 Experienced Lawyers on the Gold Coast
Marino Law is a leading, multi award winning, full-service Gold Coast law firm based in Mermaid Beach. Servicing clients Australia-wide, the firm is dedicated to achieving results and exceeding expectation.
Offering large firm support with a boutique service, Marino Law delivers tailored, premium legal services by a team of highly qualified and experienced legal professionals – driven not only in the pursuit of excellence but in understanding and achieving their client's objectives and needs, every step of the way.
Understand your personal and business objectives
Identify the legal issues requiring attention
Strategise to identify the solution and chart a way forward
Execute strategy to achieve desired outcome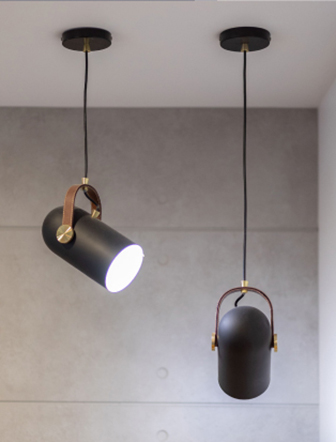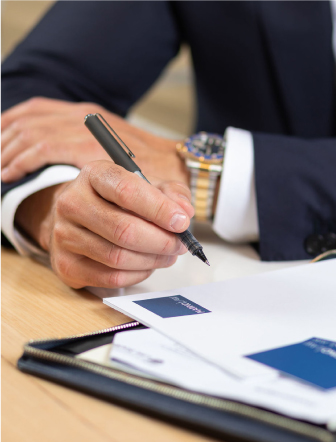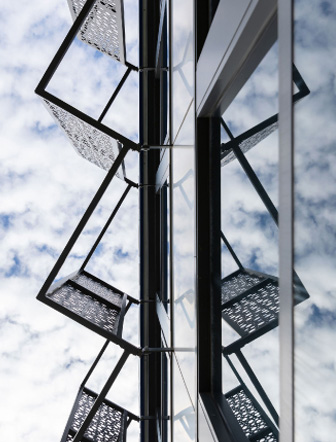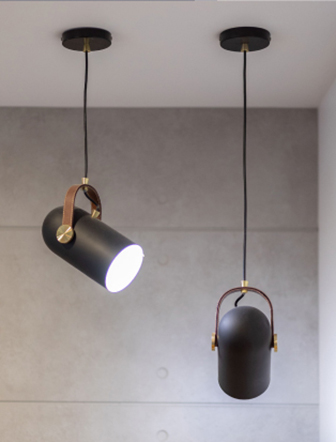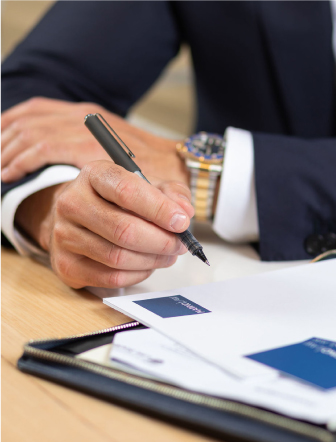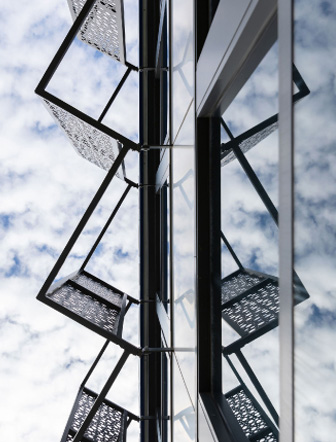 WE LET OUR CLIENTS DO THE TALKING
I've dealt with the team at Marino Law on many different occasions (property dealings) over the years and I can confidently say their knowledge and advice around property law is second to none and I can not recommend them enough. Rob and Ben are always available and on hand when needed which is another bonus when dealing with them.
Jordan W.
I have worked with Rob and the litigation team for a number of years and I have always found them to be professional and diligent lawyers to work with.
Primarily working with the team in an insolvency context, the team adopts a pragmatic approach to identifying and driving commercial outcomes.
With their knowledge and depth of experience in insolvency, I would have no hesitation referring clients to Marino Law.
James C.
Andrew Taylor from Marino Law provided professional and outstanding results with a fast turn around time. The team had excellent communication from the get-go and continued to provide exceptional service throughout the process. Andrew is a standout professional who was extremely knowledgeable and efficient at both conveyancing and communicating the legalities involved with my matter and that left me confident that I was in the best hands possible.
Nick B.
We had excellent advice and communication. Mark has been fantastic and speaks in a language we have been able to understand without a law degree. He has made the process easy and less stressful than originally anticipated.
Diana
Very smooth and easy process. I engaged Marino Law for the sale of my home and they handled the whole process in a very thorough, meticulous way, particularly given a caveat was lodged on the property.
Jan R.
Obvious experts in the field. Every member of the team has been an absolute pleasure to deal with. Emmalene Roberts is an obvious expert in her field of family law and always professional, friendly and efficient. Not all heroes wear capes, sometimes they are dressed in corporate attire and carry a notebook! I will be forever grateful to Emmalene for her hard work, reassurance and guidance throughout this difficult, complex and lengthy process.
Victoria M.
I recently had a problem with a commercial lease. I contacted Marino Law, where the front office staff were extremely helpful. I saw Ben Marino within a day of contact. There were no recriminations for what I had done wrong (not like some lawyers), just good sound knowledge of my problem and great advice. Within a day my problem was solved and I was able to move forward with my lease. I can't thank them enough. I highly recommend this law firm and will not hesitate to use them again.
Lynne G.
I would like to thank Rob, Mark and the Marino Law litigation team for the professional manner in which they handled a breach of contract claim on my behalf. As a consequence of Marino Law's outstanding technical competence and commerciality my claim was settled for a significant sum and in a very timely manner. I would have no hesitation in recommending Marino Law's litigation team to others.
Neil B.
If you are looking for the best service and outcome look no further than Marino Law Mermaid Beach. I engaged Marino Law to write and submit my Australian Citizenship application. Rebecca Frost handled all my affairs exceptionally well. Her professionalism and guidance was impeccable. I could not be happier with the outcome. Thank you, Rebecca. Thank you, Marino Law.
Simon P.
I have worked with Rob Marino and his litigation team for many years and I have always found the quality of Rob and his team's work to be excellent. Litigation can be difficult and stressful at times but having a lawyer who properly understands this specialised area of law and is professional, forthright, and commercial in their approach, is key to achieving the best possible outcome in any circumstance.
Glen O.
Professionalism during emotional times. During and emotional time Marino Law was there to support an guide me through the process. I was really impressed with their professionalism and all aspects of the process defined, transparent and easily understood. Marino Law provided a calming influence and was able to carry out my family's wishes whilst treating myself with respect and patience during this time.
Brett T.
We were lucky enough to have had Annie Wood working with us on the purchase of our home. Annie was outstanding in every aspect! Highly professional, efficient, caring, compassionate, understanding, she made the purchase a positive and exciting experience. Thank you so much Annie there isn't enough starts to give you! I will also add we have worked with Marino Law on other matters and they have been beyond exceptional.
Mia S.
Thank you, Nicholas and Mark, for all your guidance, your professional advice has been extremely helpful. I would highly recommend your firm with any legal matter in the future.
Catrina W.
We have used Marino Law on a couple of occasions and I thought that I had to share that our experience with the firm has been outstanding. Andrew had been looking after our new commercial lease. Highly recommend this company.
Kirsten K.
We engaged Marino Law to assist us with a Lease Dispute and found them very knowledgeable, responsive and easy to deal with. Mark Steele and Andrew Taylor especially went above and beyond what is the norm and made sure (especially on very tight timelines) emails and documents got actioned in time to secure the best outcome for us. All in all a very positive experience and would highly recommend their services and would certainly use Marino Law again.
Katharina H.
Professional and excellent. Rebecca advised me of every step we needed to take, her communication was outstanding and I knew what I was paying for in advance.
Susan T.
Reputable professional open & honest communication. Provided complete transparency at all times along with a reliable and honest service.
Lee C.
Amazing communication. Up front with costs, great communication. With all my questions answered, I was overwhelmed and Rebecca was very reassuring.
Susan M.
A great experience even while interstate. Great communication. Always ready to answer questions and support process. Followed through with everything promised.
Poppy C.
Professional, thorough and responsive. From first contact, my needs were accurately assessed. The team worked together coherently to develop the most appropriate response to the issue. There was clearly thorough research conducted on the matter and the final piece of work was strong and detailed.
Miranda K.
Marino Law were extremely diligent in all areas. They were exceptional in investigating all areas of the Will and went above and beyond to get a result that we could never have imagined.
Kylie B.
Sales process went through smoothly. Returned emails and phone calls promptly which was great. I was very happy with the complete service throughout the sale process and would use Marino Law again.
Brett S.
A reliable and professional firm. Isabella was a great legal adviser and completed by request very promptly and professionally. I would engage Marino Law for any future proceedings.
Heerah K.