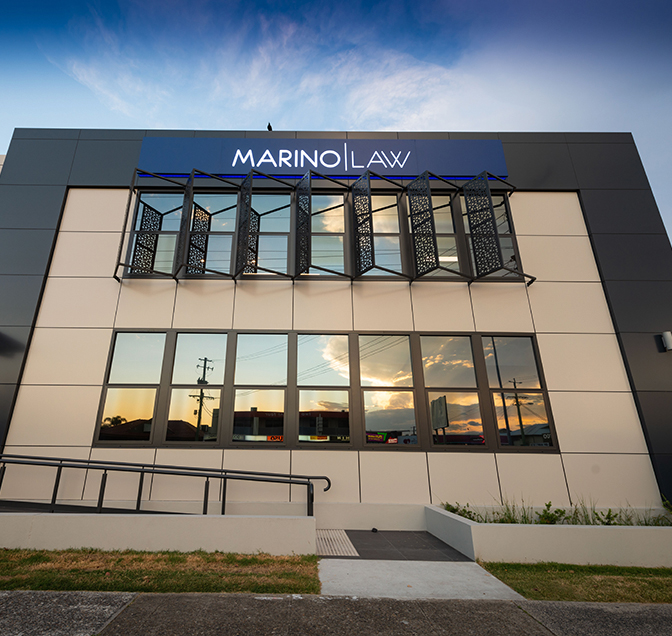 As a full-service law firm with over 20 dedicated professional legal advisers and paralegals, Marino Law has come a long way from its origins as a small suburban legal practice.
The firm has always been considered an innovative and progressive practice and over the years has adapted and evolved to embrace new technologies and meet client demand. What has and will always remain constant, are the founding partners and firm's philosophy to get real results for clients, working with them all the way.
In order to do this, each practitioner at the firm takes the time to understand their clients' personal and business objectives and to develop strong client relationships. This ensures Marino Law can best serve their legal needs at all stages of their personal and/or business journey – be it from buying their first property to advising on their first development; to buying or establishing a business through to succession planning and guiding them through life's unfortunate events such as disputes, bankruptcy, divorce or to assist upon the passing of a family member.
It is also necessary to have the technical expertise and depth to offer a one stop shop of legal services to clients. This requires hand selecting the very best legal talent and fostering a culture of excellence within the firm which has culminated in Marino Law being recognized by both peers and the market as a leading firm, servicing not only the Gold Coast and Southeast Queensland but also Australia-wide.
Located in a contemporary office space on the Gold Coast's Mermaid Beach, Marino Law specialises in family law, litigation and dispute resolution, commercial and business law, property and real estate law, corporate law, personal and corporate insolvency, migration law and estate and succession planning law.
Whether you're after legal services and advice for business or person matters, whether it's for a one-off requirement or you are looking for a long-term legal partner, you can be assured that the team at Marino Law are committed to achieving the desired outcomes and will be with you all the way for all your legal needs.
Get in Touch
Contact us today on 07 5526 0157 to make an appointment with one of our Gold Coast Lawyers to discuss your legal matters.