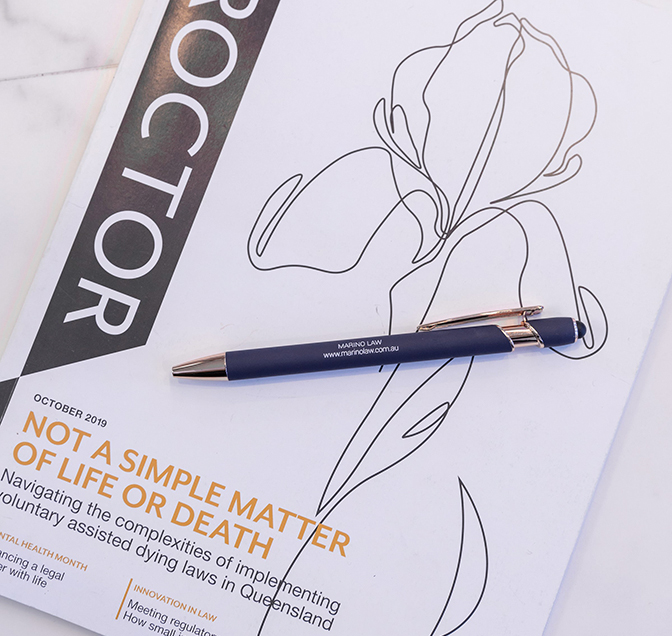 Marino Law aims to provide legal expertise and knowledge of the highest level whilst retaining the approachable, client-focused mindset and personal service that a leading regional firm can offer.
Excellence
We will not waiver in our pursuit of excellence and delivery of quality to ensure your expectations are exceeded and premium results achieved.
Client focus
We will take the time to understand your personal and business objectives and legal issues so that we can tailor a strategy to help achieve your desired outcome. It is our endeavour to build long lasting client relations and to be your legal partner at every step required in your business and personal journey.
Integrity
We will act with integrity and honesty and with a consistent and uncompromising adherence to strong moral and ethical principles and values.
Innovation
We will continue to remain agile and innovative to ensure we adjust and adapt to the ever-changing legal environment and technologies for you as the ultimate beneficiary.
Teamwork
We will deploy the combined experience across our entire team to ensure you receive the best advice and service for all your personal and business legal needs.
With you all the way
We will pursue your rights and interests with vigour, we will assist you with all your personal and business legal needs and ensure we are in your corner, with you all the way.