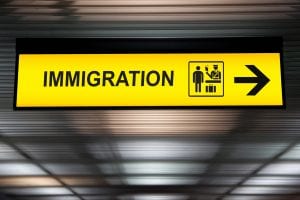 Migration has continued to be a topical issue within the political sphere of Western countries. Managing and controlling immigration levels has become a vital consideration and an integral part of Governmental policy, with congestion, overcrowding and added pressure on resources and municipal services becomingly increasingly difficult to manage. Consequently, migration policies are frequently adapting and changing as Governments attempt to tackle the situation.
The size and composition of Australia's migration program is set annually. Australia's present policy aims to attract highly skilled migrants who do not displace Australian workers and support development in regional and low growth metropolitan areas. The program is designed to balance the needs of the Australian economy and ease pressures on major cities, infrastructure and the environment.
Recent data from the Department of Home Affairs ('Department') is a clear indication that it is becoming increasingly challenging to obtain permanent residency in Australia. The most recent figures reveal that the number of permanent residency visas granted for 2018-19 was the lowest in a decade, with a ceiling of 190,000 places allocated under the Permanent Migration Program and 269,162 applications finalised, only 160,323 visas were granted. As temporary visas tend to be 'demand driven' there is no cap placed on provisional visas, rather entry criteria and policy is employed to tighten or loosen a visa program as necessary. In 2018-19 there was a 1.4 percent increase in the number of temporary visas granted, being a total of 8,694,048. Nevertheless, with the Government's current population planning objectives, it is anticipated that migrating to Australia will only become increasingly trying.  \
In Australia, the vast majority of visa applicants can prepare and lodge their application through the Department of Home Affairs' online platform. Although the platform is intended to be accessible and user friendly, it is not recommended that all applicants submit an application without the consultation or assistance of a specialised migration lawyer.
Why use a migration Lawyer?
Complicated matters
Migrating to Australia can be met with many challenges, particularly where an applicant is subject to circumstances that categorise the application as 'high risk'. Applications lodged by individuals with complex immigration histories, including extensive travel, prolonged periods of stay in Australia, previous unsuccessful visa applications and periods of being unlawful are subject to increased scrutiny from Departmental officers. Such applications may require more character and bond-fide checks to ensure that the Australian community is protected, and that policy has and is being complied with. Such matters require greater consideration and are generally required to be formally addressed during the application process, often involving supplementary supporting documentation.
In these circumstances, it is prudent to seek professional legal advice, as such issues should be addressed at the outset of the application as to avoid untimely delays and flagrant refusals. A migration lawyer can provide the necessary guidance and advice to ensure that your application has greater chance of success.
Expertise and access to information
Migration policies and legislation can be complex and are frequently changing to accommodate shifting political interests.  Australia's migration laws prescribe the visa procedures and criteria that must be strictly complied with. Changes to the Migration Act 1958 (Cth) and the Migration Regulations 1994 (Cth) can be radical and where overlooked, are likely to jeopardise an application. Migration lawyers are well versed in interpreting and applying the law, which is of great benefit and advantage to a visa applicant.
Visa requirements are specific to each subclass and must be strictly observed. Failing to comply with a fundamental requirement may result in a direct refusal. The Department's homepage provides limited information with respect to the criteria and supporting documentation necessary for the lodgement of a visa. Migration agents and lawyers are granted access to the Department's policy manual which provides further insight and information in relation to each visa that is not accessible via the public domain.
A migration lawyer has the requisite skills to navigate through the frequently changing laws and the expertise to relay competent advice. This knowledge paired with industry experience offers a superior advantage to a visa applicant and effectively increases an applicant's prospects of success. Consequently, this can assist to alleviate the stress and emotional turmoil that comes with the process of migrating.
Cost and time effective
At first glance it may appear that preparing and lodging a visa application without the assistance of a migration lawyer is more cost effective, however this is generally not the case. With the multitude of visa subclasses available in Australia, it can be difficult for a layperson to determine the appropriate visa. The information available on the Department's website is limited and should the applicant fail to meet or address specific criteria the application will be refused. Not only will this result in lost time, but also money as a visa application charge alone can be costly with some fees in the vicinity of $8,000 or more and refunds are only provided in limited circumstances. The application process can also be time consuming and requires large data input and ongoing attention to detail, with many applications taking many hours to prepare.
A migration lawyer will be able to assist you to find an appropriate visa pathway and ensure that you meet the relevant criteria. This will reduce the pressure and frustrations of navigating through the various subclasses and increase overall success. Further, an experienced migration lawyer can provide you with the information necessary to put forward a decision ready application that can reduce lengthy processing periods and effectively streamline the overall process.
Migration to and within Australia requires both financial and emotional commitment. Using the professional services of an experienced migration lawyer can save you stress, time and money. Australia's current Migration Program is set to reduce the number of permanent residency places over the next four years and the previous years' figures suggest that the integrity of the Migration Program has become a leading political focus that could make the visa application process increasingly difficult. The Australian Government is seemingly employing enhanced vetting strategies and placing greater scrutiny on visa applicants, that is expected to create greater obstacles for applicants.
The migration team at Marino Law is highly experienced in all aspects of Migration Law. If you are unsure about your potential visa pathways, have concerns relating to your eligibility for a visa, or if you simply require assistance with the visa application process, our team can assist you. From detailed advice, through to the preparation and ongoing management of your application, we have extensive knowledge and experience across all Australian visa types that will provide you with the assistance you need to submit a strong application. Please do not hesitate to contact one of our immigration lawyers at Marino Law to organise a consultation.