It is a common misconception that registering a business name with the Australian Securities and Investment Commission provides the registrant with a proprietary right to that name. In fact, the only way to obtain ownership of a name or logo is to have the name or logo trademarked in each country in which your business operates.
The same applies to product names. You must register such names as trade marks in order to 'own' or otherwise have proprietary rights over a product name/logo and this must be done in each country where the product is being sold, failing which someone else can legally co-opt the name unless you can show (at least in certain English speaking common law jurisdictions) that the other party was trying to pass off its business or good/services as related to yours, which is often a difficult burden of proof to establish.
The perils of rolling out a brand or business name without undertaking proper due diligence of the trade mark register can result in high legal costs and/or significant re-branding costs. Additionally, if a party is successful in establishing trade mark infringement, the usual remedy ordered by the Court is an account of profits. In other words, all profits derived while infringing registered trade mark(s) are claimable by the trade mark holder. Accordingly, the consequences of infringing a trade mark, irrespective of whether the infringement is intentional or not, are extremely costly and can potentially result in a business entering insolvency.
The above is well illustrated by the case of Monster Energy v Maple Leafs Sport and Entertainment ('MLSE'), which owns the NBA franchise, the Toronto Raptors. Monster argued that its logo, made up of three vertical scratch marks, is essentially the same design that the Raptors have used since 2014. The Raptors' logo was created using a similar concept – three diagonal claw marks on a basketball. The energy drink company objected almost immediately after MLSE first attempted to register the team's new logo design four years ago. Monster has filed similar complaints in Canada and as far afield as Peru. The two logos are pictured below: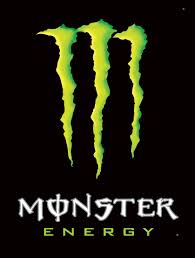 When you apply to register a trade mark you must provide a description of the goods or services upon which you intend to use your trade mark. These goods and services are catergorised into one or more classes.
According to Gerben Law Firm, the Raptors filed 18 trademark applications around the new logo primarily in class 28, which relates to sporting goods such as basketballs. However, in 2015, Monster Energy opposed all of the applications. Notwithstandng Monster Energy being a beverage producer and trade mark protection for beverages being in class 32, the company has also taken out take mark registration for its marks in class 28 on the basis that it sponsors a number of sporting competitions, especially with respect to surfing.
The case has been before the U.S. Patent Office's trial and appeal board since 2015 and U.S. trademark lawyer Josh Gerber has said he believes it will end with a settlement out of court. The judge hearing the case will have to decide if consumers are likely to be confused by the two logos, said Gerben. "In one case you have a very popular logo from an NBA franchise that everybody understands is Toronto Raptors. And on the other you, have a logo that everybody understands is Monster Energy. It appears on its face the logos are pretty different." Gerben pointed out that claws are quite commonly used in trademarked logos, which may further weaken Monster's case.
Notwithstanding that it is very unlikely that Monster Energy would prevail in its opposition given that it is highly unlikely that consumers would be confused given the high level of brand awareness of the NBA franchise and the energy drink company, the common view is that the matter will end in a commercially-minded settlement and that each party will ultimately have spent hundreds of thousands in legal fees.
Grill'd v Tender Gourmet Butchery
Another interesting example of potential trade mark infringement relates to the franchised burger chain Grill'd. A northern beaches butcher, Tender Gourmet Butchery in the Warringah Mall, rolled out new signage at this business that Grill'd has maintained infringes their registered trade mark. The Grill'd registered trade mark logo and the butcher's signage are pictured below: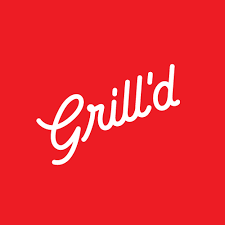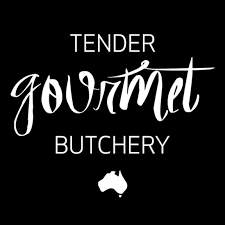 Adam Stratton, the owner of the butchery, defended his signage saying "We're just trying to explain to people you can get carvery, or grill, or burgers there and they've taken offence to using the word 'grill'," Mr Stratton told 2GB. He said the largest sign at the store featured his business name, Tender Gourmet Butchery. "(Grill) is a pretty common word, and I didn't realise you could trademark a common word like that," Mr Stratton said. "It makes me feel like they're just trying to bully me a little bit about it. "We have a smaller G, they have a capital G…We don't have an apostrophe and a D at the end. So it's completely different," he told 9 News.
Given the large resources of the burger chain, Mr Stratton is likely to change his signage rather than risk incurring the costs associated with a law suit for trade mark infringement however this will not be without significant cost. "I've got to go through designers, through a design department in Westfield. It's not as clear-cut for me to be able to change something so easy like that," Mr Stratton told 2GB, illustrating the costs and other issues associated with changing a simple sign, which pales in comparison to the costs of having to do a complete re-brand.
How we can help
At Marino Law, our experienced commercial and intellectual property lawyers are able to vet proposed product names and business names as well as logos against trade mark databases in various jurisdictions in order to provide you advice as to the likelihood of infringing a registered mark as well as the prospects of being able to obtain a registered trade mark yourself. While there are some upfront costs involved in having such due diligence undertaken before rolling out a new business or product name, such costs are minute when compared to the cost of even changing a sign in a shopping centre, let alone re-branding and/or losing all profits earned as a result of a trade mark infringement law suit. Further, if your trade mark is opposed by a company such a Monster Energy or you are sued for trade mark infringement by a company like Grill'd, we can advise you on your legal position, likelihood of success in defending against the action as well as act for you in defending against any such allegations.