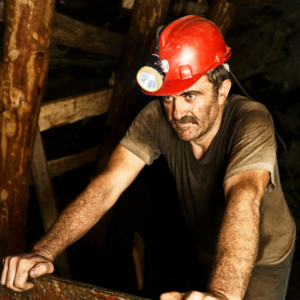 Last week the High Court of Australia granted WorkPac special leave to appeal the decision in WorkPac v Robert Rossato. We examined the case at the lower court levels in our earlier article titled, 'Casual Employment: Employees' right to double dip confirmed – What Employers Need to Know About Recent Decisions'.
Background
Briefly, the lower Court held that Mr Rossato's employment had been mischaracterised by his employer as casual and that in fact, he was a permanent employee entitled to back payment of annual leave and other entitlements despite being paid a causal loading of 25%. WorkPac argued that if Rossato was in fact employed 'other than as a casual,' it should be able to set off any of his entitlements against the casual loading paid to Mr Rossato over the years.
The Court did not agree and found that the contracts were not sufficiently worded to give an option for contractual set-off.  Further, casual loading could not be appropriated. One of the Court's reasons for this was that paying a casual loading is not a substitute for the absence of a right to enjoy the entitlement to paid leave. The purpose of paid leave is to provide an authorised absence from work for rest and recreation without loss of remuneration.
The Court also rejected the relevance of Regulation 2.03A of the Fair Work Regulations, which aims to prevent double dipping of casual loading and permanent employee entitlements by allowing a set off when there is a claim 'in lieu of entitlements.' Since Rossato was seeking payment of his entitlements under the Fair Work Act 2009 (Cth) ('the Act') and not to be paid an amount 'in lieu of' such entitlements, the Court held that the Regulation was inapplicable.
Comments from the Australian Industry Group
Innes Willox, Chief Executive of the national employer association, the Australian Industry Group, said the following today:
"Today's decision by the High Court to grant special leave to WorkPac to appeal the controversial decision of the Federal Court in the WorkPac v Rossato case is very welcome. The Federal Court's decision has alarmed businesses and is no doubt operating as barrier to employers taking on casual staff. With more than half a million casual jobs lost since March, any barrier to casuals being re-employed is not in the interests of employees or employers.
There are at least 8 class actions underway pursuing claims against employers given the interpretation of the law adopted by the Federal Court. In evidence given in support of WorkPac's special leave application, Ai Group's chief economist calculated that the potential cost impact of the Federal Court's decision to employers, if not overturned, would be over $14 billion. The Federal Government's estimates of the potential cost impact are between $18 billion and $39 billion.
In the decision that is the subject of the appeal, the Federal Court decided that Mr Rossato was not a 'casual employee' despite the fact that the employment contract that he signed stated that he was a casual employee and despite the fact that he was paid a casual loaded rate under the enterprise agreement that applied to his employment. The Federal Court also decided that WorkPac is not entitled to offset the higher casual loaded rate against the annual leave, personal/carer's leave and compassionate leave entitlements that Mr Rossato claimed. The Federal Court's decision creates the potential for 'double-dipping' where an employee can effectively be paid twice for leave entitlements already included in the casual loading."
We expect that the High Court will hear the appeal by the middle of 2021.
How we can help?
At Marino Law, we can review your employment documentation and policies and audit your employment arrangements in order to advise you if any of your casual employees are at risk of being classified as permanent. In those cases, we may recommend that such employees have new contractual document issued clarifying their status (and offset provisions in respect of leave loading) or we may recommend that they be offered full time or part-time employment at a reduced rate of pay noting their associated entitlements. We can advise you in this event so that your employment arrangements are in proper order and you are not at risk of incurring significant liabilities on an employee's application to the Court.
We can also prepare a suite of employment documentation for your business including employment agreements, deeds of employment, written warnings and policy documents. We offer reliable advice concerning the termination of employment on a variety of grounds including poor performance, serious misconduct and redundancy so that you do not inadvertently bring on an unfair dismissal or general protections (adverse action) claim under the Act. In the event that any such claims are brought against you, we are able to defend you with a view towards resolving the matter commercially with the least possible time and expense.
Contact one of our expert employment lawyers today to commence the audit process and avoid finding yourself in financial distress as a result of utilising a system of employment potentially fraught with risk.
26 November 2020