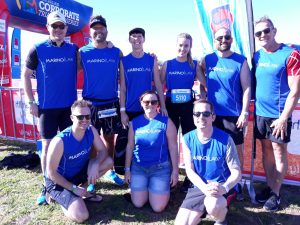 Health and fitness was on the agenda for the team at Marino Law last Saturday as the firm fielded three teams in the Fun Triathlon Category at the Gold Coast Corporate Triathlon.
Competing against a range of corporates including other top tier national and local firms, Marino Law's fastest team placed 23rd out of 156 teams on the day.
A fantastic event to build camaraderie and challenge colleagues to take their health and wellbeing to another level, Marino Law looks forward to participating again next year!