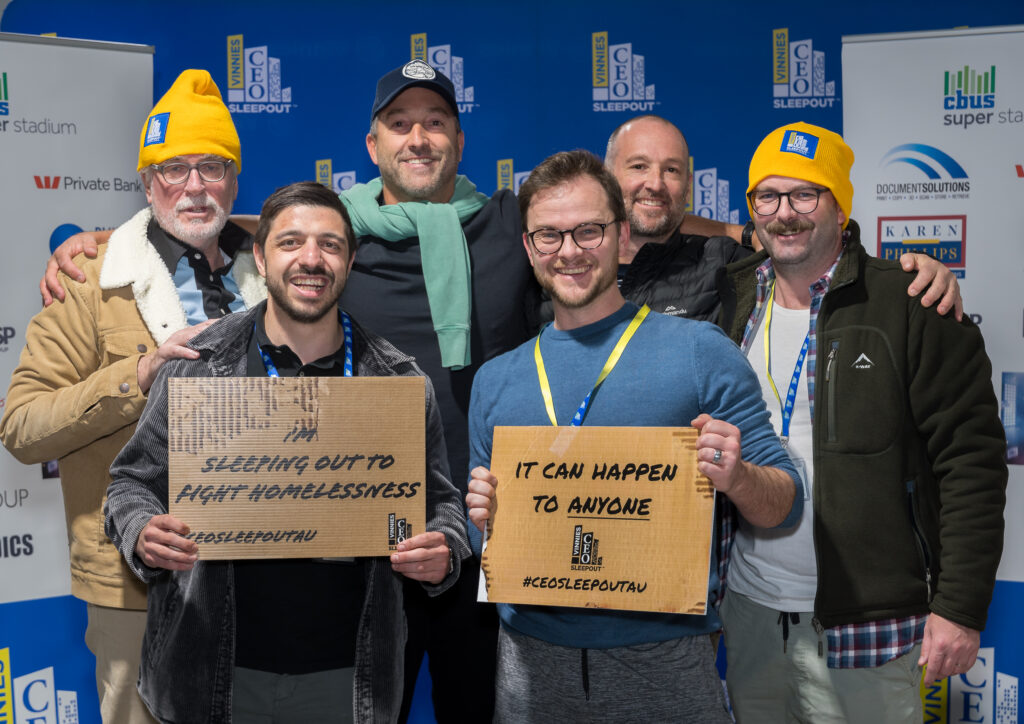 The Marino Law team braved the cold on Thursday night for the seventh year in a row in an effort to raise awareness for homelessness on the Gold Coast.
The partners and senior members of the team joined more than 200 Gold Coast CEO's, business and community leaders, sleeping in cardboard boxes on one of the coldest nights of the year at CBUS Stadium.
The team managed to raise $7,959 this year, with a total of $53,574.00 raised since first taking part in the sleepout in 2017.
Gold Coasters together raised $465,000 for the 2023 Gold Coast Vinnies CEO Sleepout, contributing to the national total of $8.2m going towards emergency food and accommodation.
With one in ten Gold Coast residents having been impacted by housing hardship recently, Marino Law managing partner, Rob Marino, said sleeping out in the cold was a small contribution to raising awareness for this growing concern.
"With interest rates continuing to rise, homelessness is becoming more of an issue and it's important to bring attention to how critical it is becoming," Mr Marino said.
"It means a lot to us and our team that we can give back to the community, so one night experiencing what so many Gold Coasters experience every night of the week was the least we could do."