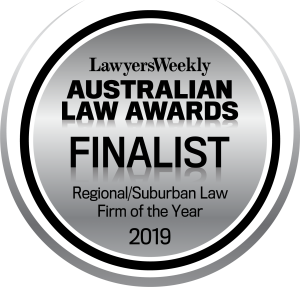 Marino Law is proud to announce that it is a finalist in the Regional/Suburban Law Firm of the Year category for the Australian Law Awards.
Celebrating its 19th year, the Australian Law Awards, in partnership with UNSW Law, is the pinnacle of award programs for the nation's legal professionals, recognising individual, team and firm excellence in law, from the profession's most senior ranks to its rising stars.
Marino Law Managing Partner, Rob Marino said it was an honour to be named among some of Australia's highest achieving law professionals and firms across a number of categories.
"Marino Law's inclusion within this category is recognition for the contribution our firm has made to the legal community on the Gold Coast and reinforces the strength of the brand in connecting with the community and engaging with our clients," Mr Marino said.
The finalist list, which was announced on 24 June, features over 350 high-achieving law professionals across 37 categories.
"The Australian Law Awards is the largest and most competitive awards program hosted by Lawyers Weekly," said editor Emma Ryan.
"The event recognises the outstanding work taking place across major legal practice areas, brilliance at the bar, legal in-house powerhouse, innovators and various firm-led pro bono programs, offering an opportunity for some of the most dedicated people in the profession to be recognised for their valuable contributions to the business of law."
"We'd like to thank our many clients and referrers over the years for helping us achieve the position we are in today," Mr Marino said.