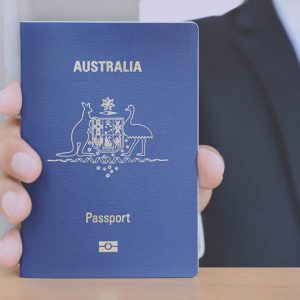 The Australian Citizenship Legislation Amendment (Strengthening the Requirements for Australian Citizenship and Other Measures) Bill 2017 ('Bill') passed the House of Representatives on 14 August 2017.  The Bill amends the Australian Citizenship Act 2007 (Cth) by:
introducing a new citizenship test focusing on 'Australian values' and the privileges and responsibilities of Australian citizenship;
introducing a requirement for applicants to demonstrate their integration into the Australian community;
increasing the period applicants must be in Australia as permanent residents before being eligible for citizenship from one year to four years;
imposing an English Language Requirement for citizenship applications, such that applicants must provide evidence that they possess at least 'Competent English', which is equivalent to a score of 6 in each field of the International English Language Testing System ('IELTS') Test;
strengthening the Australian Values Statement to include reference to allegiance to Australia and requiring applicants to make an undertaking to integrate into and contribute to the Australian community;
strengthening the Pledge of commitment as a citizen of the Commonwealth of Australia to refer to allegiance to Australia;
most controversially, giving the Minister the power to set aside decisions of the Administrative Appeals Tribunal ('AAT') if satisfied it is in the public interest to do so.
The Bill was expected to pass the Senate with support from the Nick Xenophon Team ('NXT'). Prior to a Senate Inquiry, Senator Xenophon indicated his "broad support" for the measures announced by the government although he had indicated some reservations about the English language testing requirement.
However, the Bill is now facing serious opposition in the Senate and now looks unlikely to pass through Parliament without significant amendments. Labor and the Greens have stayed firm in their positions of outright opposition to the Bill and NXT has now clarified its position, with senator Stirling Griff saying that, "We will not be supporting the Bill's passage through the Parliament," Mr Dutton's plan was "an attempt to fix problems that don't exist", he said. "We're a nation built on migration and the envy of the world when it comes to a harmonious multicultural society. The system isn't broken, there's no need for it to be repaired."
Despite the law not yet being passed, the Department of Immigration and Border Protection has taken the position that anyone who applied for citizenship after the policy was announced on April 20 is captured by the new rules. As at 28 June 2017, the Department had over 81,000 citizenship applications that had not yet been processed due to the pending passage of the Bill.
Marino Law will provide an update in due course on the outcome of the final parliamentary vote in the Senate in light of the uncertainty prevailing around the Bill currently.
In the event that you have lodged a citizenship application that has not yet been processed or are considering applying for Australian Citizenship, please contact one of our highly experienced lawyers for advice today.