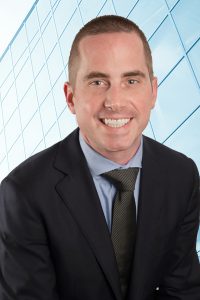 Marino Law has announced the appointment of Oliver Jones as Senior Associate, in a move that will allow the firm to strengthen its commercial and corporate law offering, as well as increase its migration law offering.
With nearly a decade of experience practicing law on the Gold Coast, Oliver specialises in commercial, business and corporate law including franchise agreements, business acquisitions and sales, structuring advice, intellectual property, and employment law.
A registered Migration Agent in Australia, Oliver's experience and qualifications in migration law will also allow the Gold Coast based law firm to assist those who are looking to visit Australia to holiday, work, study or live.
Managing Partner, Rob Marino, said Oliver's experience will enable the firm to grow these specialised areas of law.
"Oliver's depth of experience in the commercial and corporate areas of law means that he is going to be a great asset for Marino Law," Mr Marino said.
"Oliver has the skills to work with migration clients to further understand this complex area of practice and to make the process as seamless as possible."
Originally from Toronto, Canada, Oliver completed his legal studies at Bond University on the Gold Coast and has since worked within other well-known Gold Coast based law firms.
Oliver said he was looking forward to joining Marino Law, a firm he believes has a strong future.
"Marino is one of the most up and coming law firms on the Gold Coast and I believe it is set to become a leader in the market," Mr Jones said.
"I'm excited to become part of that growth and continue to develop and enhance my skills as a corporate and commercial lawyer".
"One of my objectives is also to establish Marino Law as a leading migration law firm, an area in which I am passionate about."
If you require assistance with any of the areas of law listed above, contact Marino Law today and speak to one of our experienced legal team today.